Tillis In Interview With WNCT: "Cal Cunningham refuses to debate us on the statewide stage"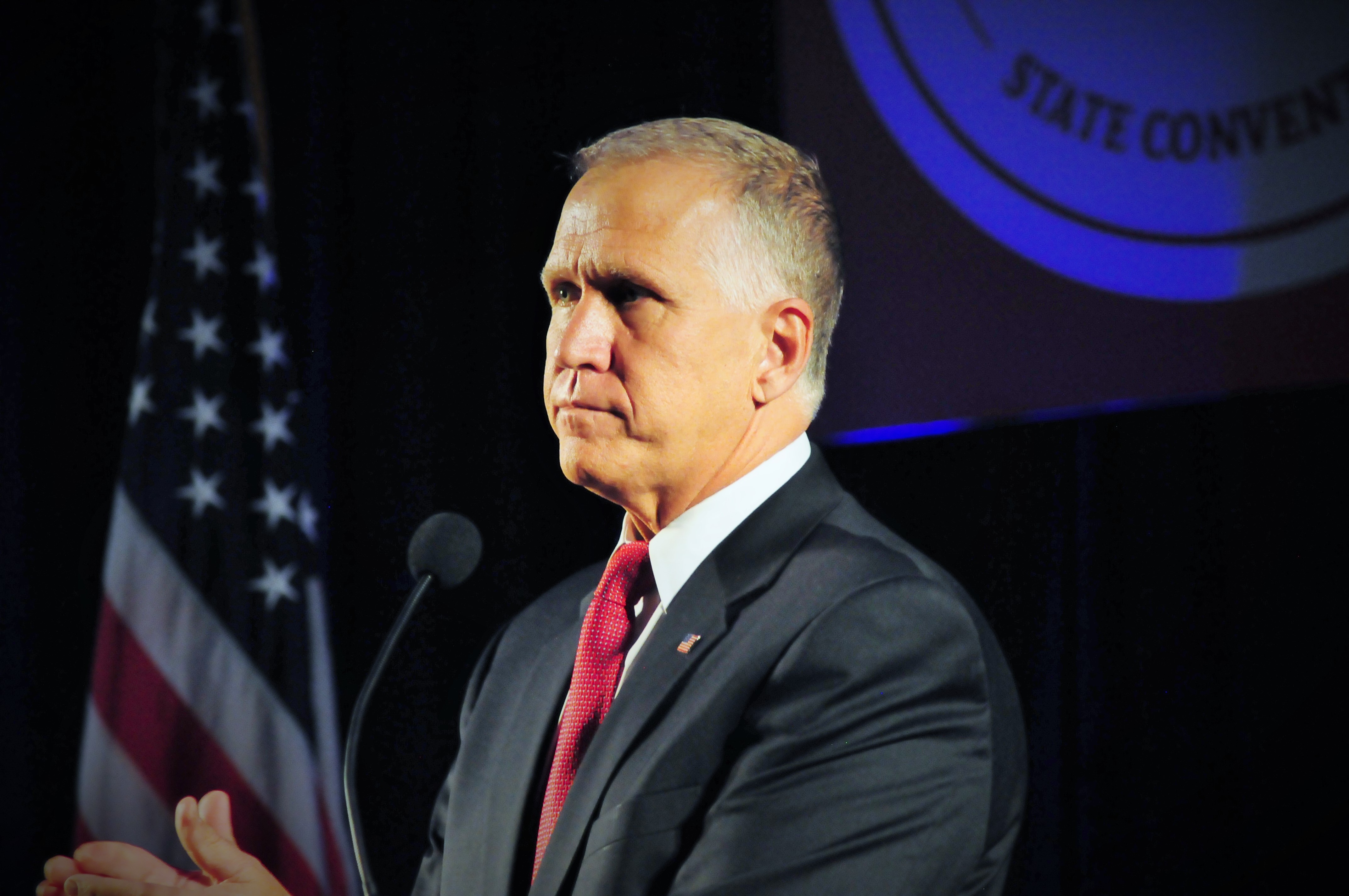 August 21st, 2020
Says Cunningham Is Afraid To Defend His Tax-Hiking Record
CHARLOTTE, N.C. – In an interview with WNCT's Ken Whatling last night, Senator Thom Tillis criticized Cal Cunningham for refusing to honor his pledge to debate five times and participate in a statewide debate. Tillis argued that Cunningham is ducking statewide debates because he doesn't want to defend his record of raising taxes and his plan to help Joe Biden do so again at the federal level.
Tillis' comments came as Cunningham, in a separate interview last night, told WBTV he "takes responsibility" for a state budget that raised taxes by $1 billion and that even liberal policy advocates say "disproportionately hurt the lower class."
Watch Tillis' interview HERE.
TRANSCRIPT
TILLIS: I'm disappointed that Cal Cunningham refuses to debate us on the statewide stage. I think that the issues that are at stake in this election are very, very important and we've got to have voters fully informed of the consequences of their vote on November 3rd.
…
I want to tell the voters that there is a very stark contrast between me and my opponent, Cal Cunningham. Cal Cunningham raised taxes at the height of the recession, we cut taxes when I was Speaker of the House. We took regulations off of businesses. A lot of these smaller businesses and businesses in the rural community could be devastated by tax increases and more regulations. I've got a track record of relieving the burdens on rural areas and on businesses and on individuals and my opponent, Cal Cunningham, has a track record of increasing tax burdens, taking advantage of tax incentives, and I think lining up behind Chuck Schumer, the radical leader of the Democratic minority right now. If he becomes the Majority leader, I think it's going to be devastating for rural areas of the state and it's going to be devastating for our economic recovery. 
 
###