Coronavirus Newsletter Update, March 29th 2020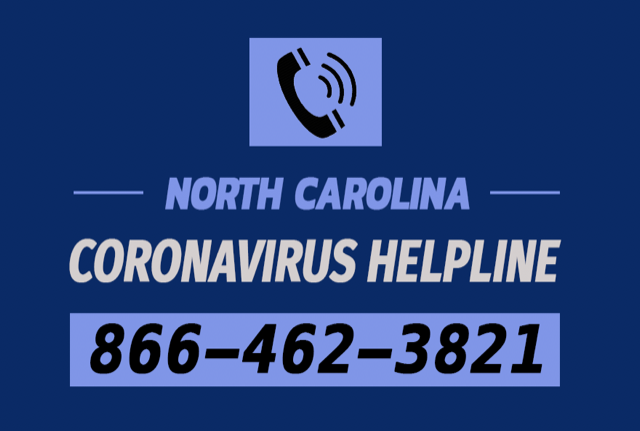 March 29th, 2020
It's been a little over week since I last updated you on what I am doing in Washington to address the COVID-19 outbreak. I understand that much has changed in your daily lives since then and that all North Carolinians are making incredible sacrifices right now, but I want you to know that our nation has faced major crises before and we have always come together to confront and overcome them.
In responding to the coronavirus pandemic, I will keep working across the aisle to push for solutions to protect the physical and economic health of North Carolina families. Here is just some of what we accomplished since my last email.
LEGISLATIVE ACCOMPLISHMENTS FOR FAMILIES, SMALL BUSINESSES, AND VETERANS
Last Wednesday night, we achieved a historic bipartisan victory for North Carolina and the country. I supported passage of the Phase III emergency relief package that will provide direct checks to hardworking North Carolinians and assistance to small businesses affected by the coronavirus pandemic, including direct checks to many North Carolinians beginning as soon as next month.
The monumental legislation that we passed Wednesday night followed my vote last Wednesday in favor of the Families First Coronavirus Response Act, legislation that ensures free coronavirus testing, establishes an emergency paid leave program, increases unemployment benefits, and provides food aid during the COVID-19 outbreak.
Additionally, I have heard from North Carolina families and medical professionals about shady individuals and businesses who are trying to exploit the coronavirus pandemic to personally profit and rip-off North Carolinians. Price gougers are even using the current shortage of masks and medical supplies to rip off our health care providers, offering these vital goods at exorbitant, marked-up prices. The new bill that I introduced this week will make them think twice before they try to price gouge Americans during an emergency, and if they still try to price gouge, my bill will hold them accountable
I am also pleased to announce that the legislation I recently introduced that will allow veterans on the GI Bill to continue receiving full benefits as colleges and universities move classes online to prevent the spread of COVID-19 was signed into law by President Trump over the weekend.
PROTECTING OUR FOOD SUPPLY AND ASSISTING FARMERS 
I realize how critical it is that we protect our nation's food supply right now, and last week I took two major steps to do so.
First, I wrote last week to United States Department of Agriculture (USDA) Secretary Sonny Perdue urging the department to take all necessary steps to ensure there are no disruptions to our nation's food supply chain as we combat the ongoing COVID-19 pandemic. I then led a bipartisan, bicameral letter signed by more than 100 members of the House and Senate urging the Trump administration to maintain access to vetted, temporary workers to help ensure America's agriculture industry has the workforce it needs to continue producing our domestic food supply as our nation combats the COVID-19 epidemic.
WORKING ACROSS THE AISLE TO ASSIST NC LEADERS 
During a crisis like this, I also feel it is important to find ways to support our executive leaders that are tasked with making the difficult decisions to keep us safe at both the federal and state level. That's why I have been supporting, not only President Trump's response efforts, but also the steps that Governor Cooper is taking for our state.
I endorsed Governor Cooper's executive order on social distancing and closing K-12 schools for two weeks in order to combat the spread of coronavirus, in addition to his announcement Tuesday temporarily closing bars and restaurants, except for carry-out.
I also sent a bipartisan letter to the United States Small Business Administration (SBA) in support of Governor Roy Cooper's request for an SBA disaster declaration for economic injury resulting from the coronavirus and backed the Governor's statewide disaster declaration that was approved by President Trump just last night.
ADDITIONAL RESOURCES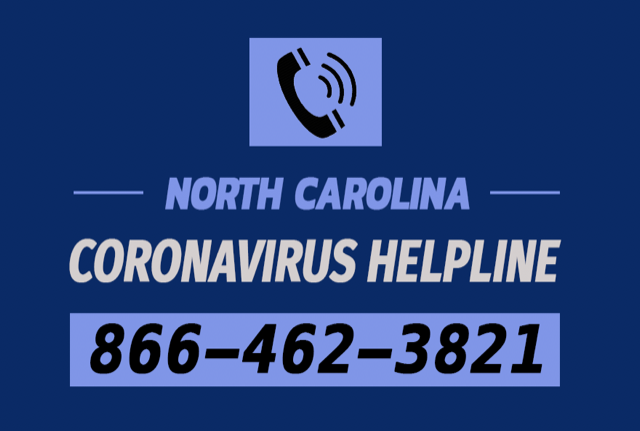 Last week, I sat down with WRAL's David Crabtree for a substantive interview about many of the initiatives I discussed above. I also participated in an interview with WUNC's Marc Rotterman to detail the phase 3 legislative package. Both television clips are great resources if you have additional questions about what has been going on in Washington.
If you think you may be experiencing symptoms, call your health care provider or local public health department. Please do NOT go to a health care provider without calling them first in order to limit possible exposure to our hardworking medical professionals. You can find your appropriate POC here. For more information, call the toll free NC COVID-19 Helpline at 1-866-462-3821 or visit the CDC.Gov or NCDHHS.Gov
We are all in this together. Stay safe and let me know if I can be of any assistance to you and your family.